Are you feeling stressed, exhausted, sad, angry, overwhelmed, overworked, guilty, burned out, low, unmotivated, full of sorrow and grief? Or happy, elated, hopeful, awestruck, joyous, grateful, inspired, upbeat and feeling fine?
It's natural for everyone to experience a range of emotions in response to life events, work pressures, circumstances, and relationships. Yet there's a tendency for us to judge ourselves for how we feel. The emotions in the first list are known as 'negative emotions' and sometimes people feel shame or guilt when experiencing them and that might mean they hesitate to look for support. If you're used to feeling independent, solving your own problems or being 'the one in charge', it can be a challenge to ask for help.
There are times in everyone's life when an outside perspective, time to reflect or external advice can help them process and resolve how they feel so they can move on with confidence.
It's okay to feel however you're feeling.
"If you are feeling anxious, fed up or that others are asking the impossible of you, you should contact caba without delay. For me, it was the first step on the journey to getting better."
According to mental health charity, Mind, one in six people report experiencing a common mental health problem (like anxiety and depression) in any given week in England. Our research tells us that four in five accountants believe that stress and poor mental health are a problem within the industry.
This guide explains how caba can support your mental health.
support your mental health
what to do when you don't know where to start
Call us on +44 (0) 1788 556 366 or email us at [email protected]. One of our specialist support officers will talk over the situation with you and recommend the best support based on your needs.
need help now?
If you feel like you might seriously harm yourself or attempt suicide, you need urgent medical help. Call 999 for an ambulance, go straight to A&E, if you can, or call your local crisis team, if you have their number. If you're in the UK, the NHS also provide urgent local mental health helplines. If you can't do this by yourself, ask someone to help you.
Mental health emergencies are serious. You're not wasting anyone's time.
information and advice
When you're going through a difficult time or you're struggling with how you feel, accessing the right information from a source that you can trust is important. Read our articles, written by caba experts for a different perspective on your situation, learn about mental health and discover what you can do to take care of yours. Articles cover how to cope with stress, information about depression and anxiety, how to manage burnout and practical advice for carers.
Mental health is tied to many other aspects of life, so depending on your own situation you might like to visit other topic areas like financial health which includes how to deal with debt, career advice, looking after your physical health or our legal advice factsheets.
talking therapy
Talking therapies give you a safe place to talk to a professional who won't judge you. They can help you make sense of things and move through the problems you're facing. Sometimes it can be easier to talk to a professional rather than friends or family.
Talking therapy can help you:
deal with difficult life events like bereavement or relationship problems
process and resolve emotions like guilt, grief, anger, or sadness
cope with a crisis
work through conflict
improve low self-esteem.
All our services are accessed in the strictest confidence, we won't tell anyone, including the ICAEW or your employer.
online counselling, community and in-depth articles
If you're based in the UK, through caba you can access Qwell, an online counselling and mental health support service for adults. Talk about whatever is on your mind to a qualified professional, share your experience and get support from a community of anonymous peers as well learn more about good mental health.
telephone and video counselling
We provide counselling over the phone or by video call from professionally qualified counsellors. When you first get in contact with us, a specialist support officer will talk through your situation. Once you've been referred, you'll complete a short assessment to make sure that counselling is suitable. If it's not, then we'll recommend other services that are more appropriate.
There is only a short wait of around two weeks before you talk to your own counsellor. It's important that you feel comfortable talking to your counsellor to get the best benefit from your sessions. There's an option to switch counsellors if things don't work out.
You'll be provided with five sessions. Sessions last around 45 minutes, and you decide what you'd like to discuss. Counsellors draw on a wide range of techniques to help you move through whatever you're facing. They can also direct you to other organisations for information, advice and support. There is no limit to the number of times you can access our services, although we advise taking a break after the initial five sessions to reflect on what you've discussed.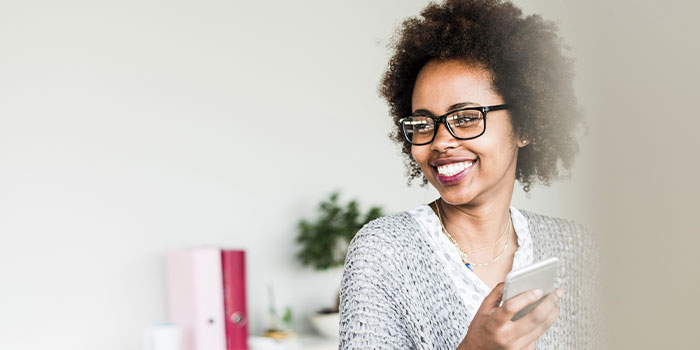 specialist counselling
We have a partnership with Relate which offer specialist counselling services by video call in the UK. After you've spoken to us, with your agreement, we'll pass on your information to Relate. They'll contact you within a few days to set up your first appointment where you'll complete a short assessment to make sure that counselling is suitable. If it's not, then we'll recommend other services that are more appropriate. You'll have up to five sessions. There is no limit to the number of times you can access our services, although we advise taking a break after the initial five sessions to reflect on what you've discussed.
If you're based outside the UK, we'll work with you to find the best support for your needs.
relationship counselling
Relate's counsellors provide a caring, supportive and non-judgmental environment to help you find a way through any difficulties you may be facing in your relationship/s. Counselling may be able to ease a situation you're facing in your relationship, even if your problems seem trivial. Relate counsellors have experience in counselling people from different backgrounds, including LGBT individuals and couples, so you'll find a counsellor to meet your needs.
family counselling
Family counselling can help the whole family to communicate better, and to understand and resolve differences. When families go through change, it can be difficult to learn to adapt. Counselling can help family members to support one another through these difficult times, to reduce conflict and arguments and grow stronger as a result.
children and young people's counselling
Children and young people's counselling is for any young person who's having problems. Whether it's depression and mental health concerns or issues with parents or people at school. Counselling for children and young people from age 5 to 18.
sex therapy
Sex therapy can help you if you're experiencing difficulties in your love life and can help you to improve physical intimacy. Working with a Relate Sex Therapist will help you to work out how to handle the problems you're having and find a way to move on from them.
courses
We have a range of online courses focused on looking after and understanding mental health, including skills to relieve anxiety, navigating burnout, learning mindfulness and handling personal change.
emotional support mythbusting