trustee and committee members
Our Trustees and committee members play a vital role in guiding the work of caba. We are always interested in hearing from people who would be prepared to serve as Trustees and committee members when vacancies arise.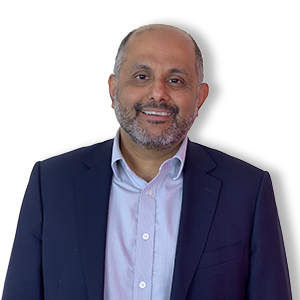 Kaaeed Mamujee
President
Kaaeed Mamujee, a partner at specialist firm M Cubed Chartered Accountants, was appointed President of caba in 2019. An economics graduate, he undertook his chartered accountancy training with KPMG. After qualifying he spent 15 years in industry where he worked in senior position for large multinationals including United Biscuits where he was UK Financial Controller, and others including Calor Gas and Six Continents. Kaaeed has served as non-executive Director and Chair of the Audit Committee of NHS Leicestershire County & Rutland Primary Care Trust, and Vice Chair of Governors at South Leicestershire College. He's also currently a Support Member for the ICAEW. Outside work Kaaeed supports community-based organisations such as Round Table where he served as President. He's always game for a challenge and has walked and cycled the England Coast-to-Coast route and enjoys travelling internationally.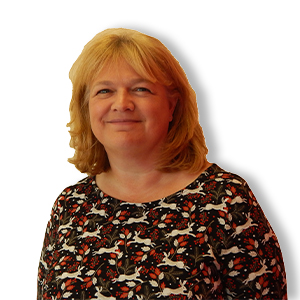 Phillippa Seagers
Vice-President and Chair of Support Services Committee
Phillipa Seagers serves caba in two capacities, as both a trustee and a member of our Support Services Committee. She attended Durham University where she gained an undergraduate degree in politics and economics and following this qualified as a chartered accountant. Her experience is extensive having worked at senior management level for many years within the private and charity sectors. She started out at Coopers & Lybrand in London before spending eight years working in the Norwich and Northampton. After this she moved to BDO and then the Seckford Foundation, an endowed charity, which specialises in the care and support of the elderly and the young. As well as her voluntary work with caba, Phillipa is an active board member of her local Community shop and served as a governor of a prep school. She's married, lives in Suffolk with her family and cocker spaniel and recently completed an MA with the University of London.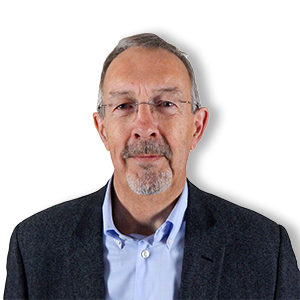 Ken Coppock
Vice-President and Support Services Committee Member
Ken Coppock was appointed a member of caba's Support Services Committee in 2016 and co-opted to the Board in February 2017. He qualified with Coopers & Lybrand and has had a career working in consultancy and the communications sector. He held a number of senior positions during his career, including CFO of a company's American operations and director of their Africa, Middle East and Indian Ocean operations. In 2005 Ken retired and took up the role of Finance Director for The Duke of Edinburgh's Award and its sister organisation, The International Award Foundation. Ken stood down from these roles in 2014 and is now a trustee of the Thames Hospice.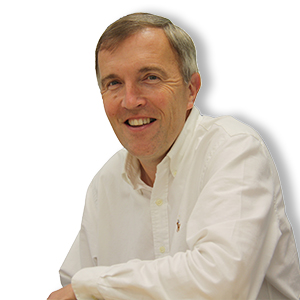 Roger Merchant
Trustee and Chair of the Audit and Risk Committee
Roger Merchant is a Chartered Accountant and a Charity Specialist Partner for UHY Hacker Young, a national Accountancy and Business advisory firm. After graduating from Bristol University in Economics and Statistics, Roger worked in London and Warsaw as a partner with PwC, before moving to the East Midlands 25 years ago. He is a former President of the Leicestershire & Northamptonshire District Society and has represented them on the ICAEW Council for ten years, including sitting on the Ethics Advisory Committee. His voluntary roles also include trustee / audit committee of Warwick Care, Derby Museums, Leicester College, East Midland Housing and Leicester Business Voice. Outside work, Roger enjoys playing golf and is a season ticket holder at Leicester City FC. He is married and lives in a village near Melton Mowbray and has four sons.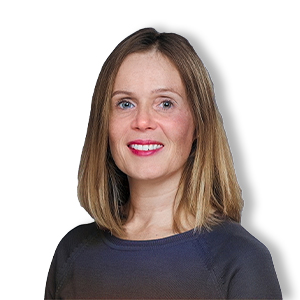 Fay Ashwell
Trustee and Chair of the Investment Committee
Fay Ashwell has worked in the finance industry for 25 years, most recently as an Executive Director and Chief Operating Officer at Oxford University Endowment Management Ltd. She joined OUem in November 2007 and, prior to this, spent eight years at the Wellcome Trust, the UK's largest medical research charity. Fay is a graduate of the University of Kent (BSc Hons) and qualified as a Chartered Accountant with Arthur Andersen in 1999.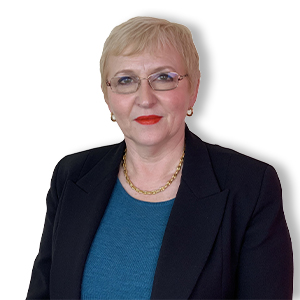 Mary Hardy
Trustee
Mary Hardy is a non-executive member of the Boards and Chair of the Audit and Risk Committees of the Royal Navy, Sensyne Health plc and the Oil and Gas Authority. She is also a member of the Audit Committees of the Ministry of Defence and the Commonwealth Games Federation. Mary qualified as a chartered accountant with a predecessor firm of EY where she spent 19 years. She's spent the past eight years as an audit partner and is a member of the Chartered Institute of Internal Auditors. After EY her career was mainly focussed on internal audit and risk assurance, working in Director roles for Diageo, Transport for London and the London Organising Committee of the Olympic and Paralympic Games where she was also responsible for the insurance programme.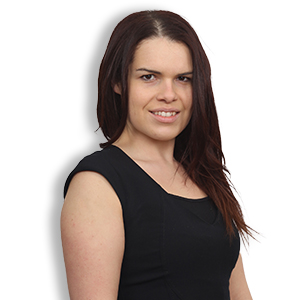 Angela Catlin
Trustee and Audit & Risk Committee Member
Angela Catlin is a Chartered Accountant with over nine years banking experience, having qualified at Lloyds Banking Group. She's spent the past two years as an Associate Director within the Investor Relations team at Lloyds Banking Group, having previously held various roles at the same in tax reporting, technical accounting and strategy beforehand. She's worked closely with ICAEW students as her role as Deputy QPRT for the Finance Graduate Scheme and has been a professional mentor for the last two years, supporting social enterprises. Angela lives with her husband Ben in London.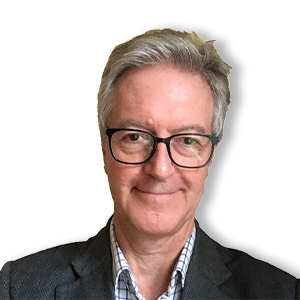 Toby Bushill
Trustee and Audit & Risk Committee Member
Toby Bushill is a chartered accountant specialising in tax with a focus on the charity sector. He qualified with Price Waterhouse in London and has more than 30 years' experience as a tax specialist, latterly with Deloitte in Birmingham and London. For the past seven years he was Head of Tax at the British Council, a global charity and the UK's international organisation for cultural relations and educational opportunities. Toby has a particular interest in charities and, until 2017, served for some years on the committee of the ICAEW's Charity and Voluntary Sector special interest group. Toby lives in Warwickshire with his wife and has three children. In his spare time, he enjoys messing about in boats and amateur choral singing.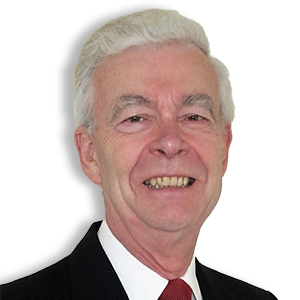 Colin Williams
Trustee and Investment Committee Member
Colin Williams joined caba as a trustee and member of the Investment Committee in July 2017. Colin is a retired Chartered Accountant who trained with a small firm, worked for a large firm and then became a self-employed tax consultant and part-time University Lecturer. He also has considerable experience of working with charities. One of his current roles is the Chairman of a Charitable Trust which is required to financially assist the 'poor and needy' of Bristol. Colin has written a book on the history of his old school, travelled extensively around the world and has been a cruise ship lecturer presenting about globalisation and is a passionate supporter of his local football team, Bristol City. He has also been very active in public life and is an Honorary Alderman of the City and County of Bristol.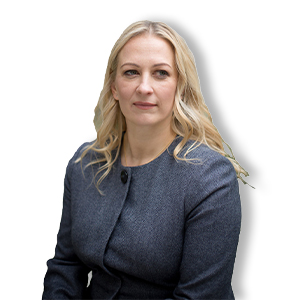 Natalie Hall
Trustee and Support Services Committee Member
Natalie Hall is an EMCC accredited Senior Coach Practitioner specialising in emotional intelligence, resilience and wellbeing coaching for leaders and organisations. Prior to establishing her coaching and wellbeing consultancy businesses, she was a M&A Partner at Deloitte and worked in the professional services industry for 18 years, obtaining her ACA in 2003. She is now the owner of two successful coaching businesses, Elevate Leaders and Elevate Her, and the co-founder of Rise Well Consulting. Rise Well Consulting provides strategic leadership interventions, leadership development programmes and executive coaching and mentoring programmes, including a focus on tackling tone from the top working with leaders to address their own specific wellbeing and emotional health challenges.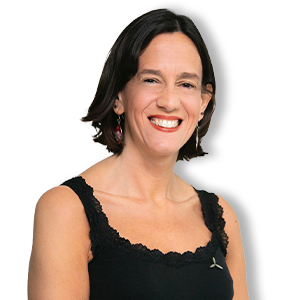 Isabel DiVanna
Trustee and Support Services Committee Member
Isabel DiVanna is a values-driven Director-level business development professional. She specialises in sales and commercial strategy - from new business models and markets, to new products and services, including digital. Her expertise is business development and commercial revenue growth through portfolio realignment and design, including innovation strategy, pricing, marketing, sales and business development. Isabel is a Fellow of various societies and institutes and an accredited civil /commercial mediator. Outside of work, she is a trustee at the partnership Asthma + Lung UK.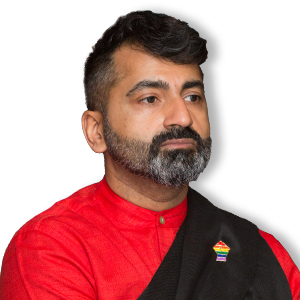 Laks Mann
Trustee and Support Services Committee Member
Laks Mann is an award-winning Diversity and Inclusion Champion with a career spanning the corporate, charitable and public sectors. He is currently serving with the Metropolitan Police working in Strategy and Transformation, having previously worked in operational frontline policing roles. He qualified as a Chartered Accountant with PricewaterhouseCoopers in 2001, specialising in Real Estate M&A Tax, before joining JLL and Deutsche Bank to work in International Strategy Finance roles. He is currently a Mayor of London appointed Equality, Diversity and Inclusion Adviser to City Hall, a Trustee for South Asian Heritage Month, and is the Founder of Gaysians UK. He is the LGBT+ Positive Role Model 2020 Award Winner at the prestigious ITV National Diversity Awards, and was listed in the Top 30 BAME Leaders of 2020 by University of Oxford. House of Commons, Lloyd's Bank and Operation Black Vote.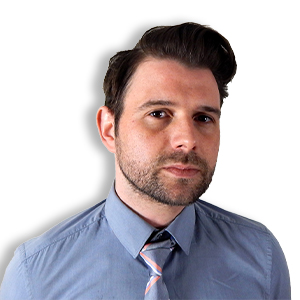 Lewis Allett
Support Services Committee Member
Lewis Allett manages a support service for the nursing community at the Royal College of Nursing, which is funded through its charitable arm, the RCN Foundation. He brings over a decade of experience in the welfare and charitable sector to caba's Support Services Committee. As a graduate in Journalism, Lewis becomes caba's first non-accountant to join its ranks.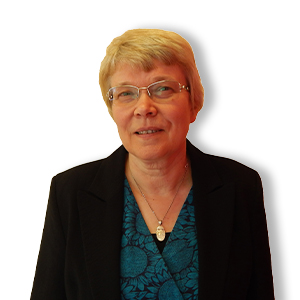 Kathy Webster
Audit and Risk Committee Member
Kathy Webster is a history graduate and trained to be a chartered accountant with Arthur Young (a predecessor firm of Ernst & Young). After two years in the firm's National Technical and Advice Department she moved to the Birmingham office where she was responsible for a portfolio of audit clients. She also advised on equity financing placements and represented the firm in litigation work. Kathy has significant experience across the not-for-profit sector including healthcare through managing the finance department at a then-newly formed NHS Trust, and education through roles at Warwick University and a leading independent school. She recently retired as Group Finance Director of the Chartered Institution of Wastes Management (CIWM), a charity group working in the resource management and environmental sectors. Her qualifications include the ICAEW Diploma in Charity Accounting and has two children. In her spare time enjoys reading and gardening and has held a number of voluntary roles.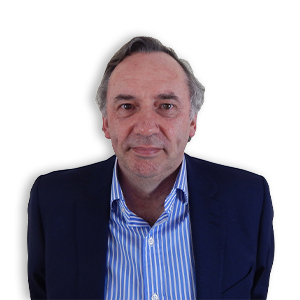 Michael Grant
Audit and Risk Committee Member
Mike Grant began his working life as a secondary school teacher, but then trained with KMPG in Cardiff. He spent his career as an accountant in a number of roles, firstly in local and central government and subsequently as a Finance Director in two higher education institutions in Wales. From 2004 he worked in various broad management roles within Cardiff University, retiring as a College Assistant Registrar in 2017.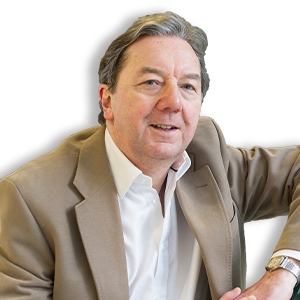 David Larsen
Investment Committee Member
David qualified as a Chartered Accountant with Robson Rhodes, now part of Grant Thornton, specialising in receiverships and liquidations during the latter part of his time with the firm. After leaving the profession David worked for the US insurance broking group Marsh & McLennan, before spending 16 years as Finance Director of the independent specialist insurance group, BMS Group. During his time with BMS David was also appointed a non-executive director of Film Finances Inc, a Los Angeles based film completion bond company. Following this David founded the consultancy firm Effective Pension Solutions, which assists companies to control and manage their defined benefit pension schemes, and he is Chairman of Minova Pension Trustee Ltd, which acts as a corporate trustee to pension schemes. David is also Chairman of LK Productions, which helps to finance and produce independent films and theatre productions.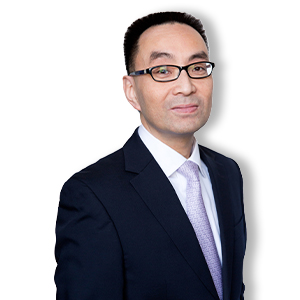 Eric Kwan
Investment Committee Member
Eric Kwan was a portfolio manager with Pictet Asset Management and held similar positions with Aviva Investors and DWS Group. He has a particular focus on equities spanning global, Asian, Greater China and UK Equities, and advised investment policy committees on strategic and tactical asset allocation. At Russell Investments, Eric gained strong experience in manager research and advised clients on optimal multi-manager portfolios. Eric began his investment career with a Canadian insurer, now part of Sun Life Financial. Eric is a Chartered Member of The Chartered Institute for Securities & Investment and a qualified Chartered Financial Analyst.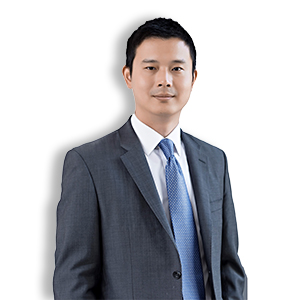 Lei Tao
Investment Committee Member
Lei Tao joined caba as a member of the Investment Committee in 2021 and has been working in the financial services industry and investment management since 2005. Having trained with PwC in audit, structuring services, and business consulting, he is a Fellow Chartered Accountant (ICAEW and ISCA) as well as a CFA charter holder. After PwC he worked at Lloyds Bank and is currently with ICG. Through his current career with ICG, Lei has obtained experience in private equity and private debt investments, focusing on post investment monitoring, valuation, and portfolio investment return evaluation and optimisation. Besides work he is actively engaged in voluntary work. Notably he has been a member of the business mentoring programme with ThinkForward since 2014.