Our senior leadership team is made up of personnel who implement our holistic, caring approach to helping Chartered Accountants and their families.

Dr Cristian Holmes
Chief Executive
Cristian is caba's chief executive. He writes and speaks widely on associations, professions and the not-for-profit sector. Cristian holds a PhD from the University of Leicester that explored associations and professions. Prior to joining caba in April 2020, he was Deputy Chief Executive and Chief Operating Officer of the British Association for Counselling and Psychotherapy, helping grow the organisation to 52,000 members. Before this he was Marketing Director for the Institution of Chemical Engineers. He has worked in the mental health wellbeing sector for over 20 years. Cristian is a Fellow of the IoD and a Member of CMI.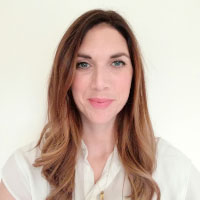 Jodie Gill
Chief Operating Officer
Jodie is Chief Operating Officer at caba. She has extensive experience of working with the accountancy profession and financial institutions through her role at caba where she is responsible for managing key operations across the organisation including business initiatives and strategic partnerships to drive engagement and support for the accountancy community as well as corporate communications and marketing. Jodie is also responsible for caba's outreach work with the chartered accountant community, and leading the development and delivery of caba's learning and development client services. Jodie is an experienced Chartered Marketer. She is also a Board member for the Association of Charitable Organisations.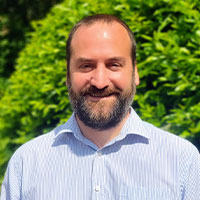 Rob Smith
Head of Finance & Operations
Rob is Head of Finance and Operations at caba where he is responsible for all capability relating to finance and operations including IT and facilities, ensuring the provision of best practice, guidance and technical direction. Rob is committed to driving environmental, ethical, and economic sustainability whilst ensuring the highest levels of integrity and accuracy. Rob also has responsibility for health and safety at caba. Prior to joining caba Rob worked in the corporate and trust service sector. He is a member of ACCA.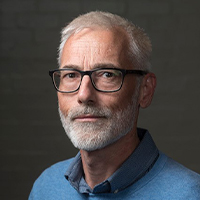 Mark Pearce
Head of Service Development & Delivery
Mark is caba's Head of Service Development and Delivery. An experienced senior leader in health and social care having worked for the NHS, Not for Profit organisations and Social Housing providers delivering a range of personalised services to support people to live engaged and fulfilling lives. He is knowledgeable in Safeguarding, Person Centred Planning, Quality Assurance processes and implementing continual improvement processes. Mark has delivered conference talks on a range of preventative services at the University of Birmingham and Manchester University and was part of a working group at the Department of Health examining community support services.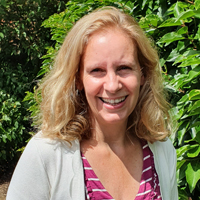 Dr Allie Bennington
Head of Insight & Impact
Allie is Head of Insight & Impact at caba. As an expert data and evaluation professional, she develops and implements robust monitoring, evaluation and learning systems to support the growth of concrete, auditable and sustainable social change. Immediately prior to joining caba in July 2022 Allie worked in the UK Armed Forces charity sector, building up a reputation for ensuring that data, evidence, insight and analysis is relevant, responsive and appropriate and leads to the delivery of high-quality support services that are equitable for all. Allie is a Clore Social Leadership Fellow and a member of the ACA Evaluation & Impact Working Group.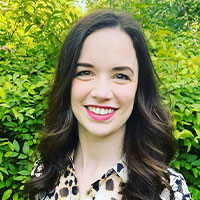 Suzie Dawes
HR Business Partner
Suzie is caba's HR Business Partner. As a senior HR professional, Suzie is experienced in leading and managing transformation, developing change initiatives and working with senior managers to effectively deliver people strategies. With experience working with a chartered professional body, Suzie has led HR and organisational development functions to deliver high quality, high impact professional HR services. Suzie's achievements have been externally recognised by winning a Charity Times award and being nominated for a CIPD People Management Award. At caba, Suzie is responsible for leading the development and implementation of caba's strategic vision through its people and culture strategy.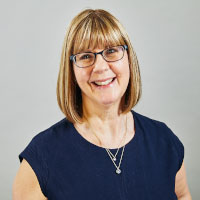 Wendy Medlicott
Executive Officer
Wendy joined caba in September 2016 as Executive Officer, supporting all of the senior management team and is a key point of contact for Trustee and Committee members. Prior to joining caba Wendy worked for a Multi-Academy Trust in a number of roles including managing the extended school provision and most recently providing HR support and advice. She has a solid history based in local government providing PA support for the Chief Constable of Warwickshire Police and the Lord Mayor of Coventry.